JBL HOME KARAOKE PACKAGE [JBL MK-08+ CROWN AMPLIFIER XLi-800 + JBLPROCESSOR KX-180 + SHURE WIRE MIC SV_200]
Price

RM4,999.00

Product SKU
JBLMK08_Package
Brand
JBL Entertainment
Availability
In Stock
Quantity
Description
Highlight
MK-08 - 8-Inch 2-Way Full-Range Loudspeaker System
XLi -800 - Two-channel, 300W @ 4Ω Power Amplifier
JBL KARAOKE DIGITAL PROCESSOR - KX-180 - Professional-Grade Digital Processor
SHURE WIRE MICROPHONE - SV-200 - Cardioid vocal microphone reduces feedback and delivers crisp and vibrant sound. It includes dent-resistant grille and durable XLR-XLR cable.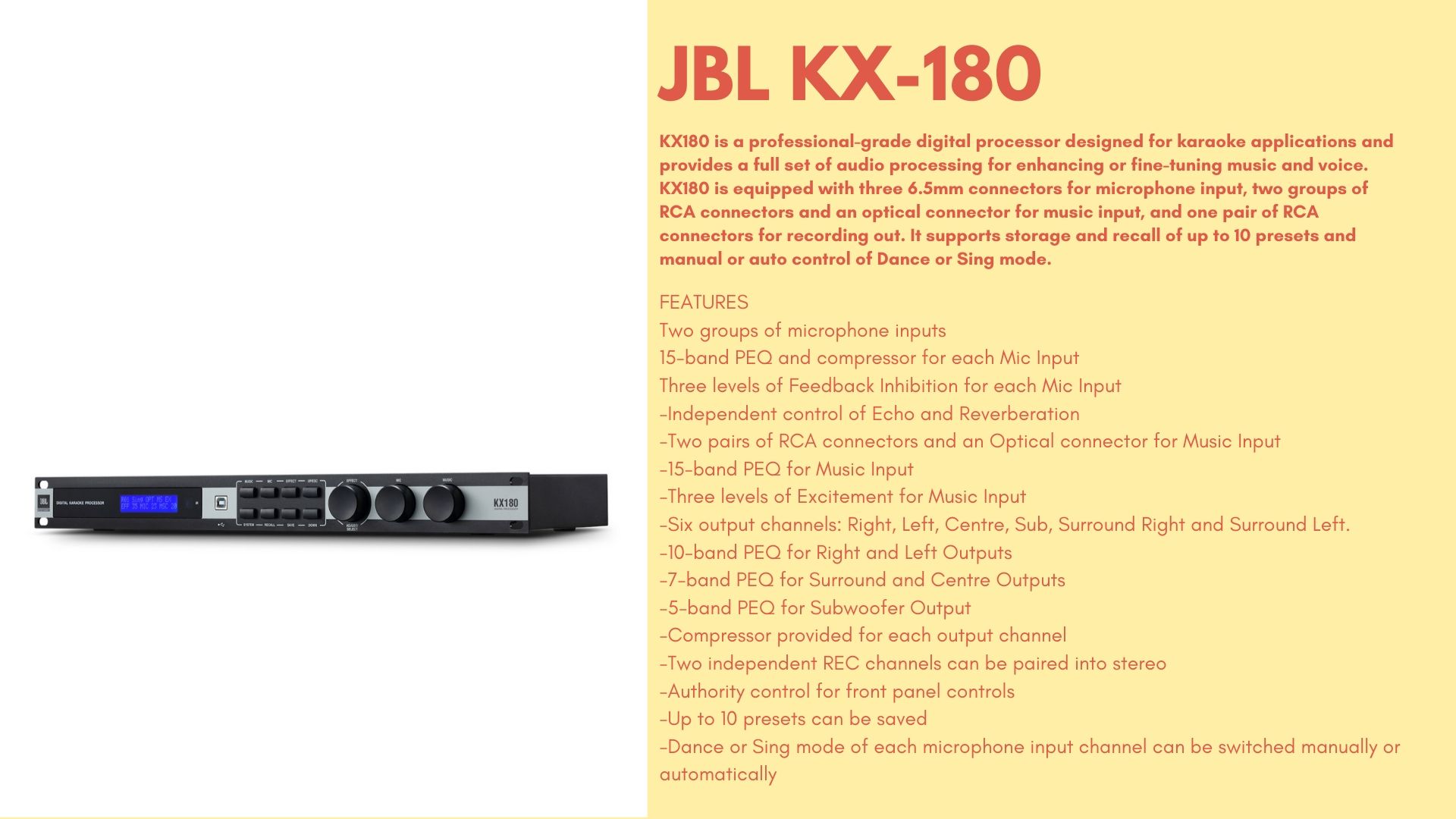 What's in the box
Includes JBL MK08 Speaker, Crown Amplifier XLi800, JBL Processor KX180 and Shure Wired Microphone SV200.